Big Business Performance

Small Business Price
TrueVIS VG3 Printer/Cutters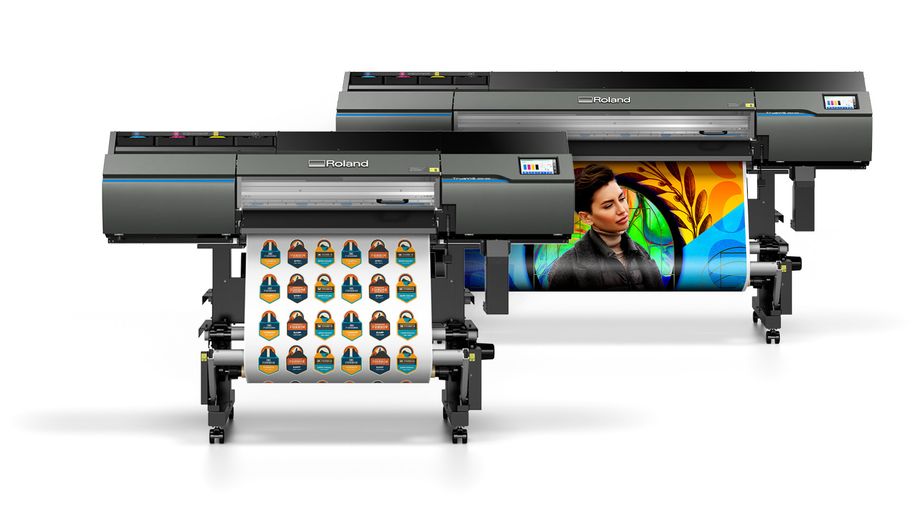 Melco Is A True Partner For Your Digital Printing Business
From purchasing your first machine, to training and service, to expanding your personalization business by adding to your existing setup, or helping you add things like embroidery to your existing screen printing business. We've made it our mission to partner with you and guide you every step of the way. Fill out this form to get you connected with a digital printing specialist who can help you choose which Roland Printer/Cutter is right for your business.
Melco is a preferred Roland printer reseller.
Not in the United States?

With greater color and performance, the new generation TrueVIS VG3 printer/cutter was built for your success.
Engineered to exceed the quality and production needs of today's most demanding professionals, the TrueVIS VG3 is everything you could ever want in a printer/cutter and a whole lot more.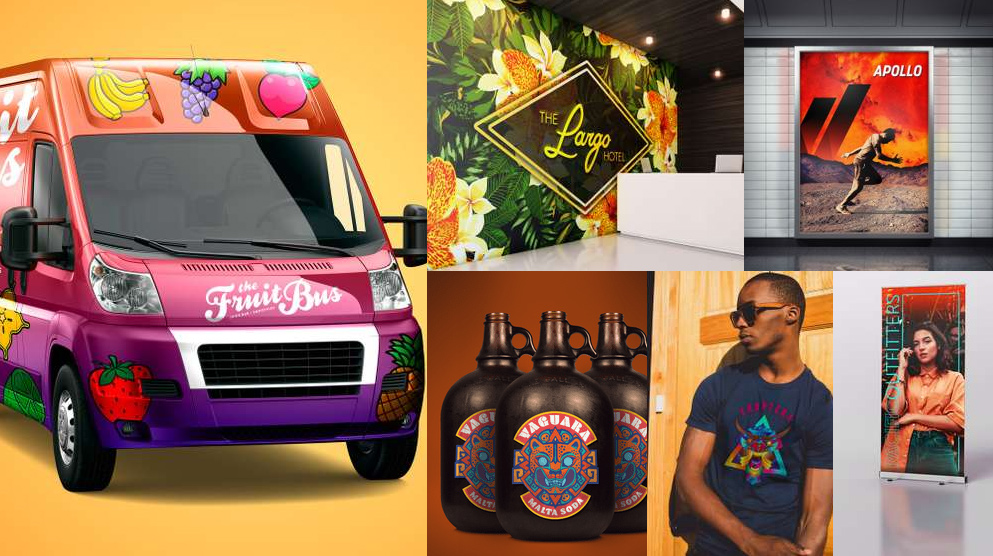 Add More Detail, Color and Excitement to Your Applications
The VG3 large format inkjet printer/cutter offers you comprehensive color choices, improved machine efficiency, and increased print and cut accuracy for true unattended production. Crank out thousands of posters, produce prints on specialty materials, or create vehicle graphics with exact brand colors to meet the exacting standards of both you and your clients. With brand new productivity features, these printer/cutters were made to build your business.
Multi-award winning TrueVIS large format inkjet printer/cutters provide head-turning color and image quality to give you an edge over your competition. Engineered in Japan with uncompromising attention to detail and ever-lasting machine reliability, the VG3 is designed for passionate professionals like you, who need quality, dependability and versatility to build new levels of business success.
Check Out What Other Customers Are Saying About Their TrueVIS Printer/Cutters
In the first four weeks of owning my first Roland, the sales I generated paid for my TrueVIS… I don't understand why anybody would buy anything but a Roland.
Mike Cillis
North Cimcoe Signs



Alex Taylor
Clemson Campus Banner & Design
James Naccarrato
Iconography Studios
"The Roland printer is probably like the foundation of our business. We run everything on that printer that we do.
It's very smooth ingredients I've noticed. The skin tones are perfect. The grays and blacks are richer. When you print canvases, it looks like art. When you print our window graphics, the graphics are really clean. The colors are always vibrant. They always match exactly what I design in Photoshop. It makes everything just pop.
I definitely prefer the Roland over the latex. The latex takes a long time to warm up, which is a waste of time. Whereas the Roland is ready to go right off the bat. The latex uses a lot of heat, so it tends to warp the materials a lot.
Even though the Roland is fast, it prints clean. There's no banding. it dries quick. It'll dry before it hits the floor.
They save us so much time because we can pretty much just set it and leave it. We can leave it overnight if we want. And it'll just print and cut for hours while we aren't even here.
During the five years we've had it, it's just been a workhorse. It's amazing."
"Campus banner and design has really benefited from having a Roland device on hand. The simplicity to use along with the high quality work has been unmatched in our experience.
The Roland has been a lot more versatile than our previous latex printer. The Roland gives us a very sharp and defined cut on our vinyl materials, as well as a high quality print on various print materials.
The easiest thing with the Roland when it comes to transitioning employees, is the simple interface. It's very easy and straightforward to find the settings, make adjustments and calibrate the printer. That really saves time when we're training new employees."
"The business that I'm in is pretty demanding. I've got some pretty large clients that need signs and graphics and wraps all over the country. Those printers are made to run all day and all night. We've had quite a few projects where we have crews working 24 hours a day running those printers.
My machines are fast. I load em up and they print and six hours later we're ready to load em up again. The thing about these machines with the print cut is that they are so deadly accurate. It's pretty amazing. We've done projects with the craziest most complex designs you could ever think of, and we get it. They have that precision that we really need.
And the printers are rock solid. The first printer that we bought is still running strong. It's almost seven years old and it's still running as fast and strong as the day we got it.
On top of that, we aren't going to get the level of service that we would with some larger companies."
Frequently Asked Questions
What can I do with my Roland printer/cutter?
You can create to your heart's content! Crank out thousands of posters, wall graphics, vehicle wraps, car decals, die cut labels, heat transfer graphics, signs and banners and more.
What can I expect after I purchase a Roland printer/cutter from Melco?
Melco is true partner for your business. We provide support to get you up and running on your new machine. Anytime you have a question about your machine, want to learn something new or are just looking for some tips and tricks, give us a call! We can help you on best practices on your machine, plus help you find ways to improve efficiency and make more money.
Are there financing options available?
Yes! We have multiple financing partners. We will help you choose the best fit for your business. It's easy to apply online! When you speak to one of our specialists, let them know you're interested in financing, and they will show you how to pre-qualify today.
What sets Melco apart from other companies?
In a word, accessibility. Melco is easily the most reliable, connected and helpful embroidery machine manufacturer and digital printing distributor in the U.S.
We are also an American company, which means you have a partner based in the U.S. Everything from engineering to training, sales to shipping, technical support and customer service are located just north of Denver Colorado.
Anytime you are looking to expand your business, add new applications or just need an accessory to support production in your shop, we're here to help determine what you need and make sure you are able to support the level of production you want.
Are the printer/cutters easy to use?
Users can learn to operate one of these printter/cutters in as little as 30 minutes. More advanced functions and features can take more time and practice, but we will help with training, webinars, technical support, plus tons of free videos and resources on our website, YouTube and Facebook. We have a digital applications team on staff who is ready to answer any questions you might have while learning to operate your Roland.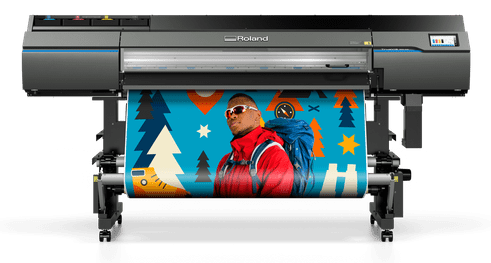 Because we know each customer is different, we work hard to have tailor-made solutions just for you. No matter what your needs are or what your business goals are, we can connect you with solutions.
It's our goal to help you reach your business dreams. We would love to connect you to a Melco specialist who can help determine what equipment and training would best fit your unique needs.
© 2023 Melco International. All rights reserved.